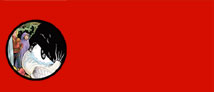 I am Locked in a Cellar. HELP!
Saturday January 03, 2004
Hi, this is J.T., the writer and artist of Legends. Filthius is busy writing himself fan mail, because he never recieves any, so I thought I would take this opportunity to let you know he needs someone to write in and tell him how much of a jerk he is. I tell him all the time, but his ego has gotten so huge, that he beats me and locks me in the basement with all the...rats, and there's no sunlight, just the sound of dripping water...*ahem* um, I'll go now before he reads this and distributes the daily beating early today. Please let him know how horrible he is by clicking on the guestbook link. Please!
Happy New Year!
Friday January 02, 2004
HAPPY NEW YEAR!! Filthius here to say I hope you had a great holiday, and I hope you didn't have to decapitate any relatives over dinner. Top Webcomics has returned, so support Legends by clicking the link to vote. The more you vote, the more people are exposed to Legends' fantasy goodness.
Nymph's Gift
Wednesday December 10, 2003
Well, now. Back for a little head-chopping action, huh? Oh. Well, then I guess I'll give you a little history lesson, then. Click herethe "Nymph's Gift," a legend of how the Ancients got their power. Maybe next time you'll agree to let me chop off your dome then, no?
Road Map to Fandar
Thursday December 11, 2003
Hullo. A new map of Fandar has been drawn by the mapmakers of Valtuska. Please take a look at it here. Either that, or I am of a mind to take you to the executioner's block. Your choice, really. (Also, the make a donation button now works, thanks to my ingeniousness.
Snazzy Banners
Monday December 15, 2003
As you know, Filthius is a very adept artist, and I have been hard at work. In fact, new snazzier banners have been added here. I, Filthius, say take a look, and send me many emails stating how much you love them, and how much you worship the ground that I walk on. Go now, before the heads go a rolling!
Preview Art
Friday December 19, 2003
I know you just can't wait to see new artwork from the newest Legends chapter. It is yet to be released, but that is so that we can torture you and show you little bits and pieces of it and say "Nyaa!" you can't see the rest of it until the entire story is finished. Why? Because Filthius said so, that's why. Take a look.
Cool Merch and Stuff
Wednesday December 31, 2003
Well, Christmas is over, but now it's time to ring in the new year by chopping a few necks! If you haven't yet, check out the Legends Online Store for some cool merchandise. J.T. (who is now locked in the cellar for trying to steal my spotlight) is planning to have another T-shirt made soon, but not unless I give him the cash to do it, the pitiful broke fool! Make some donations to me, and only me, by clicking the link at the bottom of the web page. It might go towards having another T-shirt made, and it might go to getting my axe blades sharpened. You never know. But, whatever the outcome, if you purchase a T-shirt from the Store, or make a donation, the funds will go directly to me and my conquests of power...er, I mean, to getting cool new Legends stuff made. Trust me! Would I lie to you?
New Wallpaper, New Updates
Monday November 17, 2003
Still hard at work on the 3rd chapter of "Secret of the Ancients." Hopefully one day I'll actually get it done. I wish there was no such thing as time, so I could do an exclusive online comic. I've had about a million ideas for characters, but no time to actually put pen to paper. How about that? Anyway, I've actually uploaded a pretty nifty new wallpaper, so go to Downloads and get to downloadin'! Also, most of the news and Legends updates have been done on the Legends Message Board, so if you want to keep up with what's going on in the world of Fandar, I'd suggest you give it a look. I don't want to jinx myself by saying too much, but I think I will have a pretty big announcement sometime soon...so stay tuned to LegendsFantasy.com for all the news you don't care about and more!
Cool Music
Tuesday October 21, 2003
I've been spending some time backing up some of the music from my old bands. Click here to hear music from PBS and The GhoulTones!
Kriss Kross Rapping Forum and More!
Wednesday September 24, 2003
It would seem my message board idea didn't work out like I had planned because after following a couple of links on themain board, I happened to notice I was in some kind of porn trap. So to avoid getting boobed to death in the future, I have set up yet another forum:
Legends Cartoons and Comics Community Forum

Go there now and register. You don't have to register to post messages, but if you do, you'll have the ability to send other users private messages, display your avatar, and you'll automatically be signed up for the mailing list. Also, follow the link to take the latest poll to vote for your favorite Legends character!

Update: If you haven't registered at the forum, you're missing out on the "speaking message" option. I've spent the last hour just configuring it and making different voices shout obscenities and funny phrases. I had it rapping Kriss Kross. Trust me, you have to try it! lol, lol, lol. To find it, go to one of the threads, and there is a link for "Speaking message" at the bottom.

Also, Downloads section updated. The Legends wallpapers now have better colors, and the new web address.
New Wallpaper
Wednesday September 17, 2003
Hello! I know it looks like I haven't been doing anything the past few weeks, but I've actually been working away on issue 3, and I'm about 7 or 8 pages into it right now. I've decided not to keep posting Legends comics on the web, due to other plans I have right now. But, I'll keep putting up new wallpapers and samples from each issue so as not to make myself appear completely worthless... Matter of fact, check out the Download section for a brand new, sparkling wallpaper! It's my favorite yet!
All contents of this web site are TM & © 2023 J.T. Blevins.
Google+