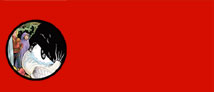 Fantasy Art Commissions
If you didn't know already, I like to draw. This page is dedicated to original comic book pin-ups that I have done for other people. I started doing this only recently by posting my artwork on ebay, and I have gotten some great feedback.
My most recent piece was done in February 2004 for Gary Rucker of Louisiana, who has a collection of various artists' representations of the Batman villain, the Riddler. I loved drawing this one because it brought back what I loved about reading comics as a kid. I grew up reading Batman comics, so this was kind of a dream assignment. It was very cool because he gave me the choice to draw whatever I wanted to. I decided to go with the mad scientist type of equipment in the background, electrifying a question mark behind Gotham's most insane villain. I decided to refrain from using the Riddler's "night on the town" look with the suit and hat, because he never struck me as the sophisticated type. Maybe to a point, but I wouldn't imagine any criminal being released from Arkham Asylum and going straight out and buying a nice, slick suit. I would imagine him more going for a little revenge.


If you would like to get your own original fantasy art, please check out my auctions on ebay and bid on your own art commission. I will draw any comic book character (or known character.) No nudity, please. Call me old fashioned. My services start out at around $50.
All contents of this web site are TM & © 2022 J.T. Blevins.
Google+