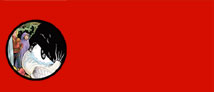 Your use of the Singed Tentacle Productions' LegendsComic.com website and/or use of Singed Tentacle Productions software, applications, products or services signifies your acceptance of these Terms and Conditions and constitutes a legally binding acceptance of this agreement. If you do not agree to these conditions you are not allowed to access or use Singed Tentacle Productions' websites, Software, applications, products or services. Singed Tentacle Productions reserves the right to modify, alter and update the content of these Terms and Conditions at anytime. The current terms and conditions will be posted here: http://www.LegendsComic.com/index.php?mode=terms
Although Singed Tentacle Productions attempts to ensure that all information contained on this website is error-free, we accept no liability for omissions, and reserve the right to change or alter the content of the site at anytime. Singed Tentacle Productions does not make any warranty that the website is free from infection from viruses; nor does any provider of content to the site or their respective agents make any warranty as to the results to be obtained from use of the site.
UNDER NO CIRCUMSTANCES INCLUDING, BUT NOT LIMITED TO, NEGLIGENCE, SHALL Singed Tentacle Productions OR ANY THIRD PARTY CONTENT PROVIDER OR THEIR RESPECTIVE AGENTS BE LIABLE FOR ANY DIRECT, INDIRECT, INCIDENTAL, SPECIAL OR CONSEQUENTIAL DAMAGES ARISING OUT OF THE USE OF OR INABILITY TO USE Singed Tentacle Productions' LEGENDSCOMIC.COM WEB SITE, SOFTWARE AND/OR SERVICES, EVEN IF SUCH PARTY HAS BEEN ADVISED OF THE POSSIBILITY OF SUCH DAMAGES.
YOU AGREE TO ASSUME ALL RISK RELATED TO YOUR USE OF Singed Tentacle Productions WEBITES AND SERVICES, INLCUDING BUT NOT LIMITED TO, THE RISK OF COMMUNICATIONS WITH OTHER PEOPLE OR DAMAGE TO YOUR COMPUTER.
All contents of this web site are TM & © 2022 J.T. Blevins.
Google+