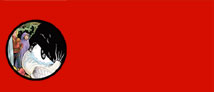 Slam Bang Comics Anthology #3 Vol. III

Now Only $12.00
Your order will ship within 1-2 business days.

Features include:

Includes a 6-page comic by Legends artist J.T. Blevins and movie writer and director Travis Legge ("Raymond Did It," "Dry Spell").

A thick mini-sized comic anthology, this issue contains "The Scourge," a 6-page short story by writer Travis Legge and J.T. Blevins.
All contents of this web site are TM & © 2022 J.T. Blevins.
Google+