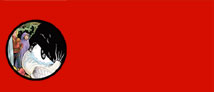 3 Witches Promo Comic

Now Only $3.00
Your order will ship within 1-2 business days.

Features include:

The first ever printed 3 Witches comic book!
Full-color 6-page sample comic
2 sketchbook pages showing characters sketches from the series

Enter a world of magic and adventure when you meet 3 wacky witches who get sucked into our world after trying to come up with the ultimate spell to show off for a competition. This is a rare full color 12-page promotional comic with story and art by J.T. Blevins, creator of Legends. It could one day be a collectors item!
All contents of this web site are TM & © 2022 J.T. Blevins.
Google+