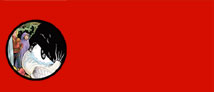 Legends Castle T-Shirt

Now Only $12.95
Your order will ship within 1-2 business days.

Features include:

Affordable
Heavy 100% preshrunk cotton - won't shrink!
Graphics are screenprinted for durability
Wear at home, work, or school
Looks great on men or women
Funds go toward printing "Legends: The Secret of the Ancients" graphic novel
Ships within 1-2 business days
For a limited time, get a free sticker with each T-shirt ordered!
Order yours now!

New Legends durable T-shirts are here. The Legends logo is displayed across the front, with the outline of the Eternal Castle behind it. Choose from in three different colors: White, Natural, and Ash (grey). Sizes are: Medium, Large, and XLarge. Medium quantities are limited.
Color Guide

Front graphics close-up

All contents of this web site are TM & © 2022 J.T. Blevins.
Google+